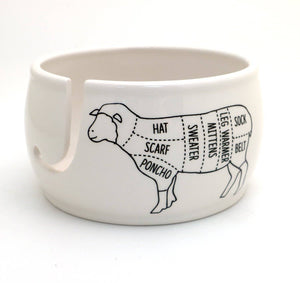 Sheep Yarn Bowl
If you knit or crochet- Ewe will love this yarn bowl! This ceramic bowl features the choicest parts of the lamb: mittens, sweaters, socks, etc.
This large yarn bowl measures 6.25 inches wide and 3.5 inches high and features a wool release hook.
Handmade in NJ by a small, woman owned business.