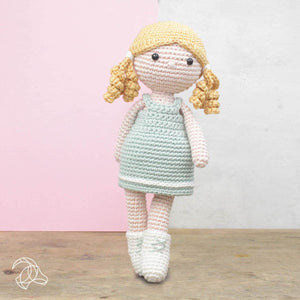 DIY Crochet Kit - Girl Britt
This is Britt! Britt and Roos are best friends and can switch outfits.
This cute doll is a great addition to the toy collection. This package includes a pattern, high-quality 100% cotton yarn and all the haberdashery needed to get to work (excluding crochet hook).
Britt is approximately 23 cm tall and was made with a 2.5 mm crochet hook (hook not included).