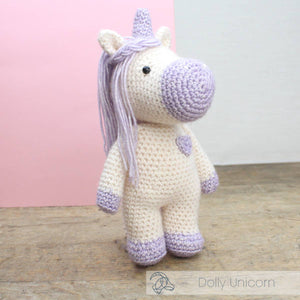 DIY Crochet Kit - Holly Unicorn
Spread the magic with Dolly! Dolly is a great gift for those who love magic, fairy tales and unicorns. This package contains a pattern, quality mélange yarn and all the haberdashery needed to get to work (excluding crochet hook).
Dolly is approximately 20 cm tall and is made with a 3.0 mm crochet hook (hook not included).