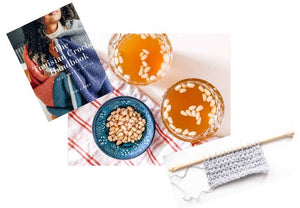 Tunisian Tea and Crochet ~ Every Third Sunday (3pm-6pm) ~ no charge
Every Third Sunday - 3pm to 6pm
A space dedicated to the art of Tunisian Crochet. This time together serves as a space to evolve your Tunisian Crochet skills. Some may choose a project to work on together; others might simply stich away -- this is your time to dive deep into this art. 
3:00 pm - 6:00 pm * come and go as you please.
There is free parking in the back of the building marked "for Maryland building". Access the parking lot from Hamilton St. 
Please enjoy time at home if you are not feeling well.